Hey Pet Parents & Pet Lovers,
It's Saturday… and you know what that means? Another Caption Contest! This one is of Beau bathing in the sun! Remember, captioning this photo gets you a link to your personal blog or even one of your social media accounts. (Thank you to everyone who is participating through social media like Twitter!)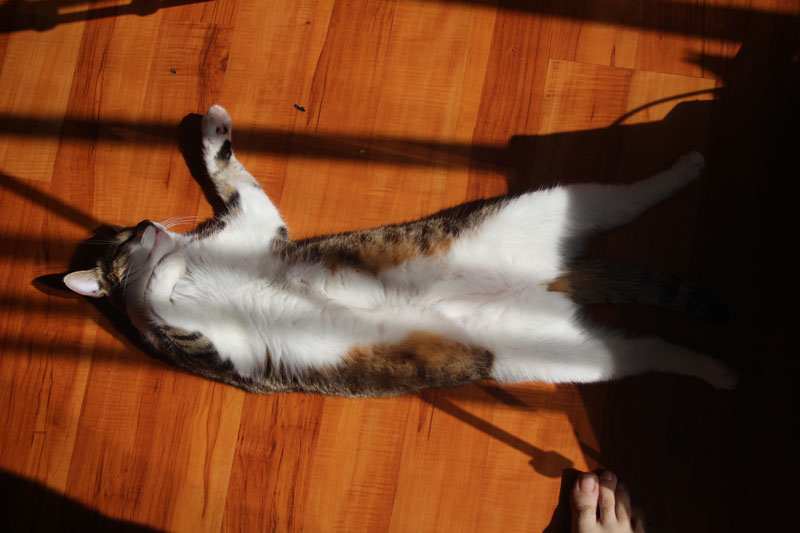 And for the winner of last week's contest… the award goes to… Crystal and Daisy Mae with…
As long as I stay up here on this bumpy shoulder, I'll be safe from the "evil" cat.
Twitch definitely had moments like that, especially when Beau got very close and sniffed at her. Although he was surprisingly really good with her and didn't try to eat her!
I'm so excited to see what you come up with!