Hey Beau, what's that you got there?
That some pumpkin that you love?
We're happy you love it so much! 🙂 Because we love YOU so much!
Headed to your new basket?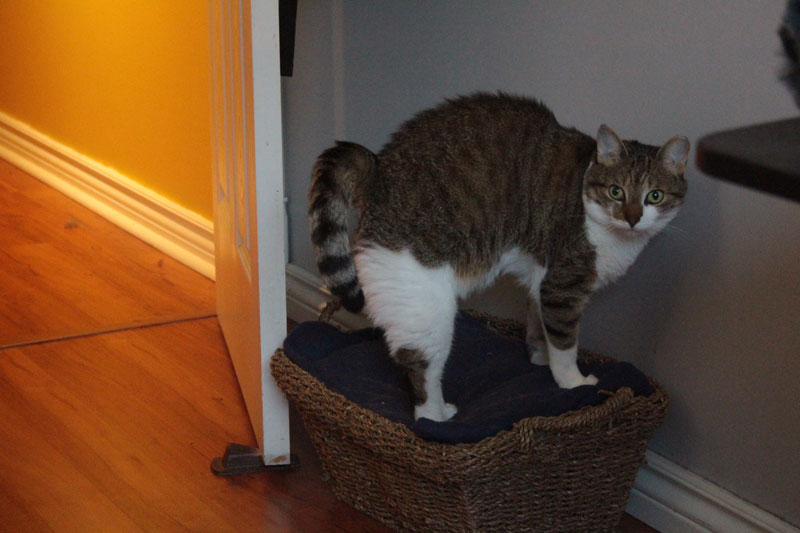 Why not go visit Blub right after his tank got cleaned!

What a beautiful fishie, eh?
And Twitch is still chewing her cage :(… although… she has been using her toys more!
Man… look at her go…
This is a pretty epic pose though…!