Beau's still chillin' eating that yummy, nummy pumpkin!
Caught him with that tongue out 😉
This week, we finally got him to eat can of wet food! YESSS!!! (Hopefully, he continues to like this one)
Beau, I think you have some on your mouth!
Taking a break in bed little one?
Darn, look at that beautiful face of yours!
Getting your headshots done for your mawdeling career?
<3 You're too handsome!
Oh you came to sleep with me? Hallo!
Gah look at those pretty paws!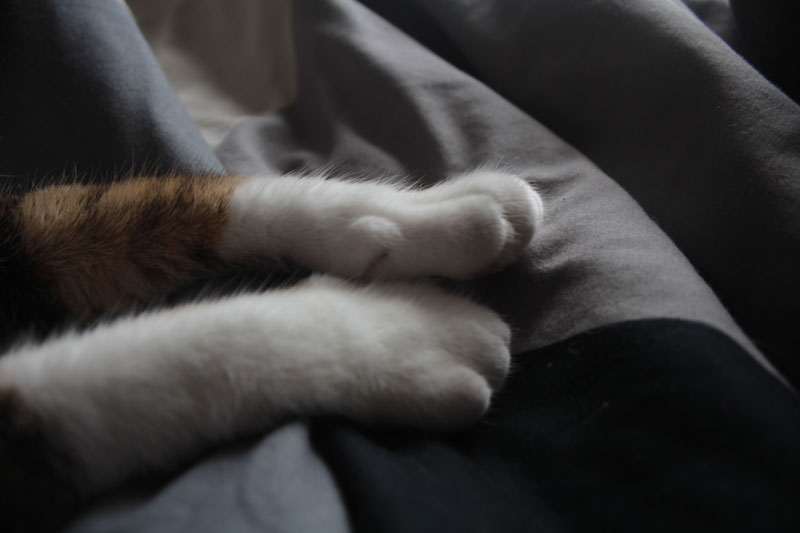 Oh! Beau spent some time in a box this week!
<3 Don't hide forever little one!
Wink, wink!
Ah! So you've decided to sit with me <3