Hey Pet Parents & Pet Lovers,
As always, we like to wrap up our week with loads of photos of the pets and you're going to get a sneak peek of what our place looks like in this post! If you haven't already, head over to my personal blog if you want to see what it looks like empty! But we're so happy to be here now!
Beau is still being a bit of a trouble case.. eating very little or just eating kibble. We've opted into giving him the prescription kibble and syringe feeding him water. You have to do whatever you can to make sure they're okay, right?
He has been getting more curious about the place and has been finding places to call his "safe spots" which is the most important thing to me.

I found it extremely cute when he found his way into an IKEA bag. Probably the cutest place he's slept so far… but just you wait the photos just get cuter!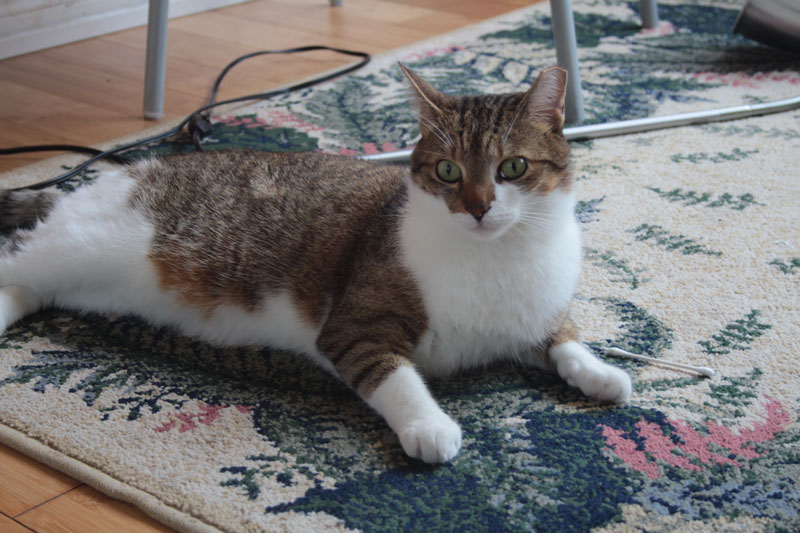 Beau and Kalista love the sunroom the most… I mean who could blame them. It's funny, because we've never really used our balconies in the past, but I guess because it's enclosed it can be loved at any time. Any season. Any weather. The best part is the fact that the furniture doesn't get all dirty like it used to on the balcony.
They've been cuddling more and more. If you haven't seen the video yet, check out Kalista and Beau cleaning each other here.
Kalista is starting to learn to love the camera. She's been acting like a model! Oh! Great news! I had a friend over the other day and Kalista didn't hide! She actually played with him a bit and let him pet her. Awesome progress, eh?
It's so adorable that Kalista and Beau are so bonded now. It's so comforting to wake up with them both next to me, purring and being happy.

Let out that big yawn Beau! I don't know what's gotten you so tired… you haven't been helping with the unpacking!
Are you forever tired too Kalista? I guess it would make sense that you'd be tired since you're always running around!
She's also been reaching up to the windows. It makes me a bit sad that we don't have floor to ceiling windows anymore, but I think I'll look into either building myself a cat tree for the sunroom or buy one of those window ledges! We'll see what we come up with! 
Stretch little girl, stretch!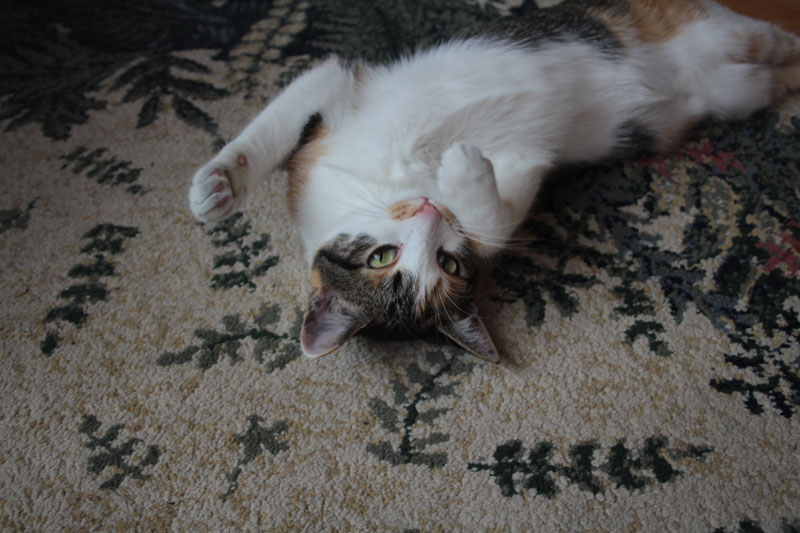 And let out that big yawn <3
I've never understood kitten yawning pictures until I saw Kalista yawn and awwed so loud!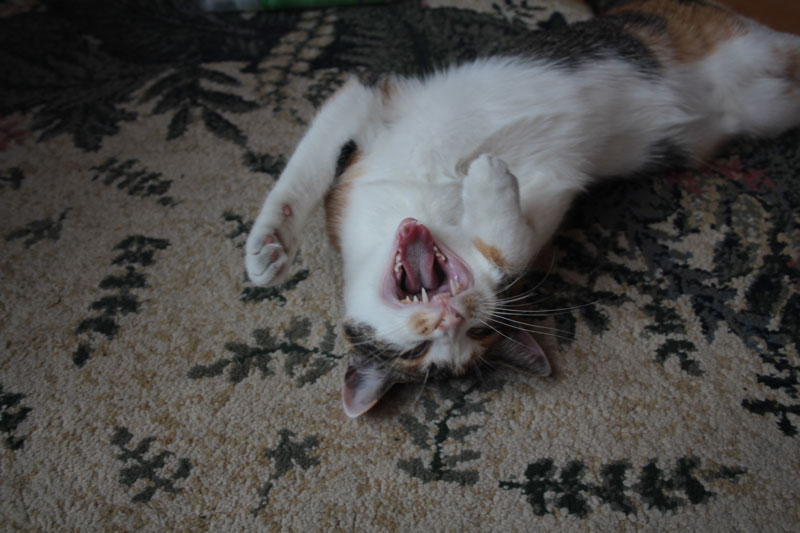 I'm sorry you can't see that view sweetie. Hopefully soon!

I also got to visit Walker again this week! He's been doing really well.
He's still not a fan of me… although I think it's because every time I go over to their place I have to pick him up and cut his nails. (He's not a fan of his nails being cut… or being picked up.)
So it's a lot of sitting on chairs far away from me, or in the bed far enough that I can't pet him.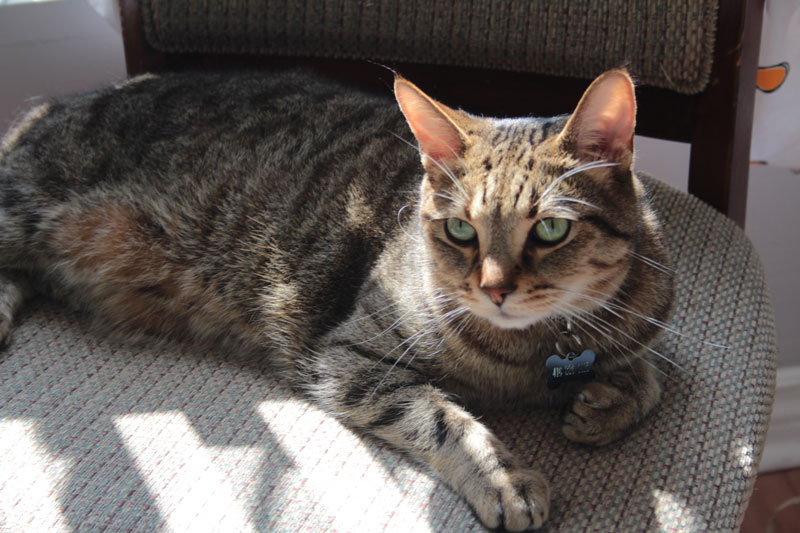 It's okay Walker, I'll leave you alone until you can trust me again and hopefully mom will trust herself to cut your nails soon!