Even though Beau was a stray, he's always been such a lap kitty.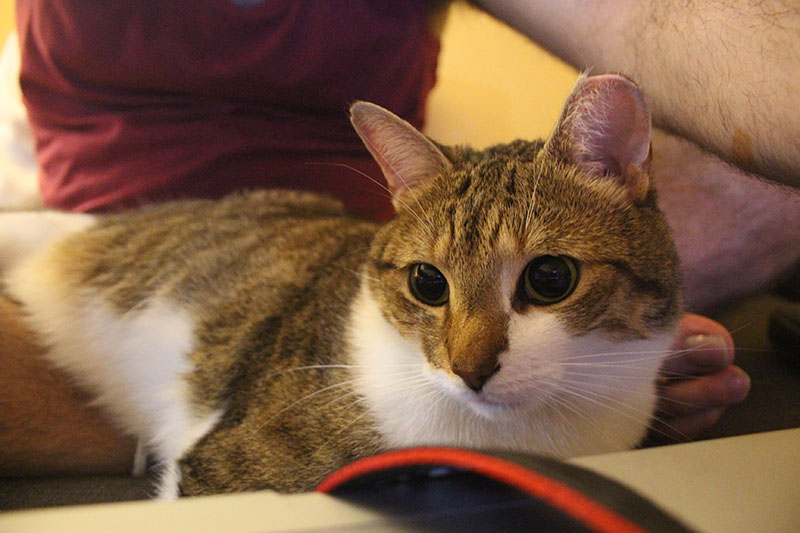 And who could mind that? Look at how cute his face is!!
And of course he gives you your space to get all warm in the sunlight!
Aww look at that stretch!
And he's always super friendly! (Currently on my friend who he met 15 minutes prior!)
Random photo of Flub 😉He's safe while Beau sleeps!

Whoops! Did I say that too loud?