Hey Pet Parents & Pet Lovers,
Sometimes it doesn't matter how well we clean our apartments. Ants can sneak in and colonize at any moment.
A few years ago we lived in an apartment that was absolutely infested with ants. The weird thing was, these ants weren't hanging around just when there was food though. No, these ants absolutely loved the soap that we used and for some weird reason.
We would find them all over our bathroom sinks, and oddly enough we used to find them inside of Beau's water fountain.
For a while, we questioned what we should do about the ants. It was getting out of hand, but I wanted to make sure that no matter what we did it wouldn't harm Beau, our cat.
So, I asked the same questions as you. Is using Borax as an ant killer safe? Is there a better alternative to Borax that I can use to make sure my cats are safe?
WHAT IS BORAX?
Borax is can be branded as a natural insecticide, which is most commonly used to kill ants.
Borax itself is a natural mineral made of sodium tetraborate decahydrate. Other names Borax goes under are disodium tetraborate, sodium borate or sodium tetraborate.
Borax is also used in flame retardants, fungicides as well as cleaners as it can inhibit the metabolic process of many organisms.
I HEARD BORAX IS GREAT FOR KILLING FLEAS, IS THIS RIGHT?
Absolutely, it's actually fairly popular to use borax to kill fleas. It's said that borax is one of the best ways to kill fleas as it's an extremely strong dehydrator.
That being the case, fleas stand no match as borax penetrates their skill and kills them on spot, even if they're larvae that are just hatching. The only form of flea it cannot kill is the egg, as it cannot penetrate to get at the larvae.
SO BORAX MUST BE SAFE FOR ME, RIGHT? OR IS IT STILL TOXIC?
Not exactly, just because you see the word "natural" does not mean that this product is safe. Borax's purpose as an insecticide means that it's meant to be used as a toxin.
What you may not know is that borax is actually toxic to humans, pets, plants, fungi and of course bugs.
SO HOW MUCH BORAX IS GOING TO KILL ME?
It's said that about 15-20 grams of borax is all it takes to kill an adult human, however, an infant can die with as little as 5 grams. Dependant on the age and size of the infant, even less than 5 grams can sometimes be fatal.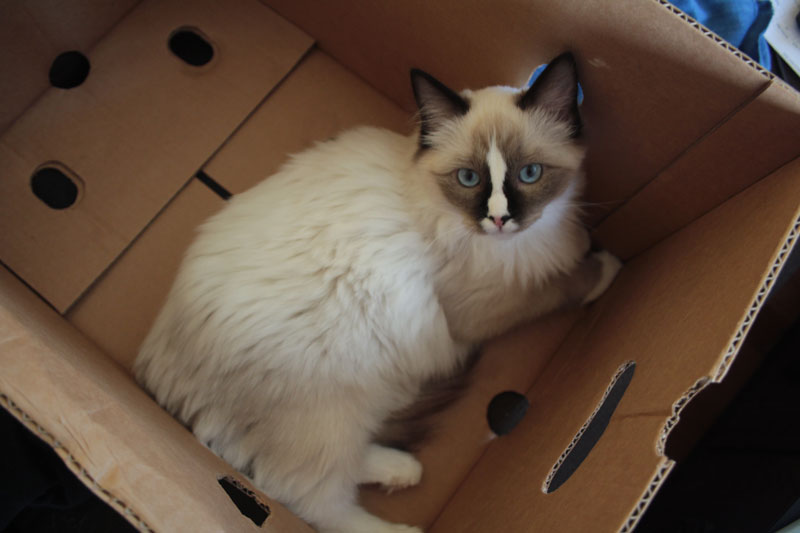 HOW MUCH BORAX IS GOING TO KILL MY CAT?
It's also said that about 5-grams of borax will kill an adult-sized cat, so that being the case, you're going to want to make sure you keep this product very far away from your furry friends, especially if they are still young.
Borax should never be used directly on your cat and there are multiple studies to prove the negative impacts on both humans and pets.
CAN YOU USE BORAX TO TREAT FLEAS?
To put it shortly, the answer is yes.
Regardless of how insignificant or severe the flea infestation is, the compound will kill off these nasty creatures. It serves as a strong dehydrator for the fleas' environment.
Additionally, its microscopic powder particles can penetrate the fleas' skin, thus killing them on the spot. It's so efficient that it can even kill off the larvae as they're hatching.
On the other hand, it can't get rid of flea eggs. As wondrous as it acts against hatching or already hatched pests, it won't do anything for the eggs.
WOULD YOU EVER RECOMMEND USING BORAX TO KILL FLEAS OR OTHER BUGS?
Yes and no.
If the area where I'm using the Borax can be completely closed off to my cats and the fleas and other bugs are not travelling too far, I would 100% use it.
I would make sure to keep the room shut for 48-hours and make sure to vacuum up all of the insect remains as well as extra borax. It would also be beneficial to wash off (if possible) the object the borax was spilled on, to make sure it's extra clean, although usually vacuuming is enough.
I THINK MY CAT HAS BEEN POISONED!!
If you think your cat has ingested or come into contact with borax you may see some of the following symptoms:
Red or Bloodshot Eyes
Irritated Skin
Peeling Skin
Coughing
Shortness of Breath
Diarrhea
Vomiting
Stomach Pain
Excessive Thirst
Drooling
Seizures
Kidney Failure
Death
If your cat exhibits any of the mentioned symptoms please contact your vet immediately or rush them to the emergency.
Dependant on how severe the poisoning was (and what point of contact your cat had with the Borax) you may have to have your kitty flushed out. Treatment commonly includes an IV drip as well as a thorough wash to get all of the Borax off of your pet.
If no symptoms appear and you want to be extra careful (if you think your cat has come into contact with Borax) it is also suggested that you do a thorough wash of your cat using some mild soap or cat shampoo.
MY CAT HAS NEVER SHOWN ANY SIGNS OF POISONING AND I'VE BEEN USING BORAX FOR A WHILE… IS MY CAT A GOD?
No, your cat is probably just a bit sturdier than most, but it doesn't mean that they aren't getting sick over time.
Long-term use of Borax has been connected to GI problems as well as renal failure (kidney failure). That being said, most cats are affected by Borax within the first 2-hours of coming into contact with it. It is still very common for cats to experience underlying poisoning or negative side effects if used repeatedly.
SO SHOULD I THROW OUT ALL OF MY CLEANING PRODUCTS WITH BORAX?
No, I wouldn't worry too much about throwing out all of your cleaning products, but I would make sure to be very aware of which ones have borax inside of them.
Practice safe use for products that you and your pets eat out of and make sure you are properly rinsing or sanitizing anything you use that you've cleaned with borax.
CONCLUSION
Though Borax is toxic if it is properly handled it would be helpful while killing things like fleas. Make sure to be very, very careful around your cats though and to always isolate them from the area you are treating for at least 48-hours.
As for cleaning products with Borax? You should be fine. Just make sure to give them a good rinse once you've cleaned in case you want to be extra careful.
So pet parents, I'm curious… what are some better ways you deal with bugs like ants? How do you actively keep your cats safe? Let me know in the comments below!