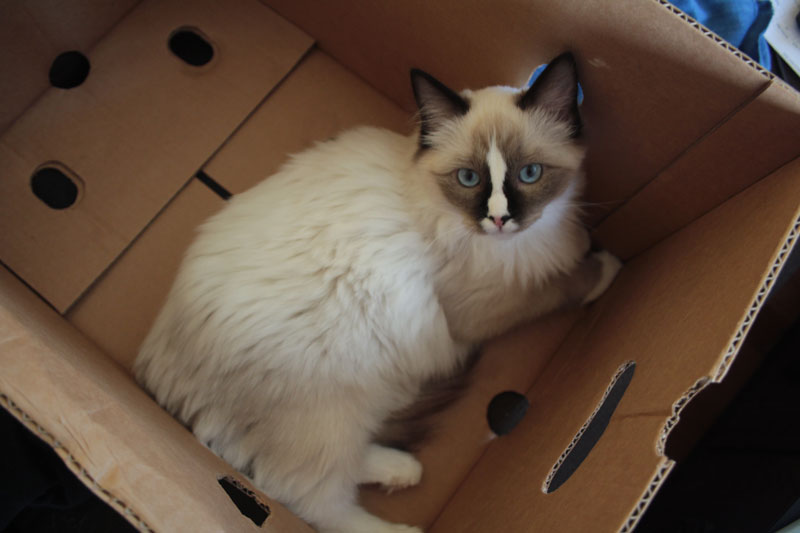 Hey Pet Parents & Pet Lovers,
Ever since our mysterious intruder visited my partner and I have been discussing the potential of adopting another kitty. I have been itching to introduce a new little one into our family, but given our current circumstances, I've been refraining from looking for one.
At the moment these things are on my mind:
We're actively planning to move to the UK within the next 7 years

Concern: How hard will it be to transport two kitties? I know my sister has already transported her kitty and it was a good process for her, so I'm not too nervous, but it still is on my mind.

We currently live in an apartment

Just in case something does happen between our kitties or they don't get along at first, we want there to be enough space to separate them and introduce them slowly. We are hoping to move into a home in 2018, but that's also a big question mark right now.

We're waiting for Beau to be in tip-top shape before presenting him with another sibling.

As much as it seems Beau wants a sibling, we don't think it will be a good idea until maybe a few months after he's off the cone. We want to make sure he's fully relaxed again, as he's even skiddish right now because he's not a fan of being coned 🙁
I've been really wanting to find Beau a furry friend that he likes, especially because of how well he did with "Misty". Beau is currently a very human connected cat. He doesn't like being too far away from us and loves to play. When Beau moved to the apartment he picked up a lot of weight. It's hard to say what really did it, since there were a few food switches we did over the year, but we think a lot of it has to do with the fact that he's not as active here…
When I used to live with my parents Beau lived with Walker and they used to chase each other around the house. Thing is, Beau and Walker didn't always get along. Walker was the alpha cat who wouldn't stop instigating fights with Beau. But the thing is… Beau and Walker loved each other a lot. They used to spend nights curled up together sleeping, or Walker would clean Beau and Beau would clean Walker. They were adorable brothers who hate-loved each other. I mean, I won't deny the fact that it has been good having them separated because Walker definitely stressed Beau out, but that doesn't discourage me from finding a buddy that Beau likes!
More recently I've been on more skype calls with my sister. And Avery, my sister's cat will sometimes meow causing Beau to run quickly into the office to see who is there! Beau does the same thing when he hears my mom over the phone, my sister or sometimes even friends who he hears frequently. The boy is so curious and so ready to say hello! Beau's also one of those cats who meows back at the TV anytime he hears a kitty meowing. He's never been aggressive and hasn't hissed first, and he's so young in spirit.
When Misty was here, Beau was very curious about her. Following her around the house, never touching her, and never hissing. When he found out she was playful (that girl was so naughty and jumped into a box to get toys out for herself) he passed her a bouncy ball and they played for a bit.
Beau first started visiting us because he saw my sister's cat Avery in the window. It was so adorable, because anytime my sister would say "Beau?" Avery would jump right up onto the windowsill to say hello! I can't wait for them to be able to hang out and be reuinited. I think it will be adorable!! But in the meantime… we have to find ourselves a friend for him!
So pet parents, when did you know you were ready to adopt another one? Did you have to make the decision or did a little one adopt you?